District Hearing Program During Pandemic
Since the Covid pandemic began the number of applications for hearing aids declined. I suspect this is due to a reduction in patient doctor visits until more information about the virus was disseminated to the public. As of late April, we have received only 15 applications for hearing aids this Lionistic year which is less than in past years. I have noticed in recent months a slight increase in applications presumably due to more people being vaccinated and more confidence in protective mea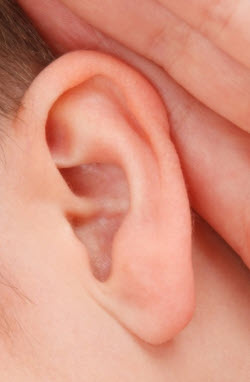 sures resulting in more patient visits to their audiologists.
Although actual numbers of applications are low the percentage of those who do apply who have received financial benefit from this program is at an 87% approval rate. This is something to be proud of.
The financial status of the program is strong, due mainly to a temporary reduction in the number of hearing aids purchased as well as strong financial support from the Lions in District A1 who donate to the District Hearing Aid Fund. Please continue your generous support to this worthwhile WLF Program as I suspect we will see an increase in applications.
I need to send a shout out to Oak Creek Lions for their generous bid to win the District Duck at the convention. The money raised from this auction goes to the Hearing Aid Fund to purchase hearing aids for low income, uninsured persons. Thanks also to the other clubs who were involved in the spirited bid for the duck. Your support is greatly appreciated.
If your club or zone meeting is interested in a brief presentation about the Hearing Aid Program, I would be happy to appear and give a presentation. I may be contacted at email jmeyer123@wi.rr.com or by phone at 262-971-0397
Lion Jeff Meyer, District 27-A1 Hearing Chair.